The yorkshire terrier x poodle is called Yorkipoo, a cute "designer dog", which is loved by all women. This hybrid breed was bred in the United States by crossing a poodle (most often, a mini or toy poodle) and a Yorkshire terrier in order to obtain a hand dog, which can be easily trained.
Thanks to the poodle and yorkshire terrier mix you get a very intelligent, energetic, cheerful, playful and faithful dog. They are gentle and loving and do well with children. They always want to take part in all family affairs. Because of their small sizes they can easily accompany their masters almost everywhere. Perfectly suit for the apartment life. They are well companions and good friends.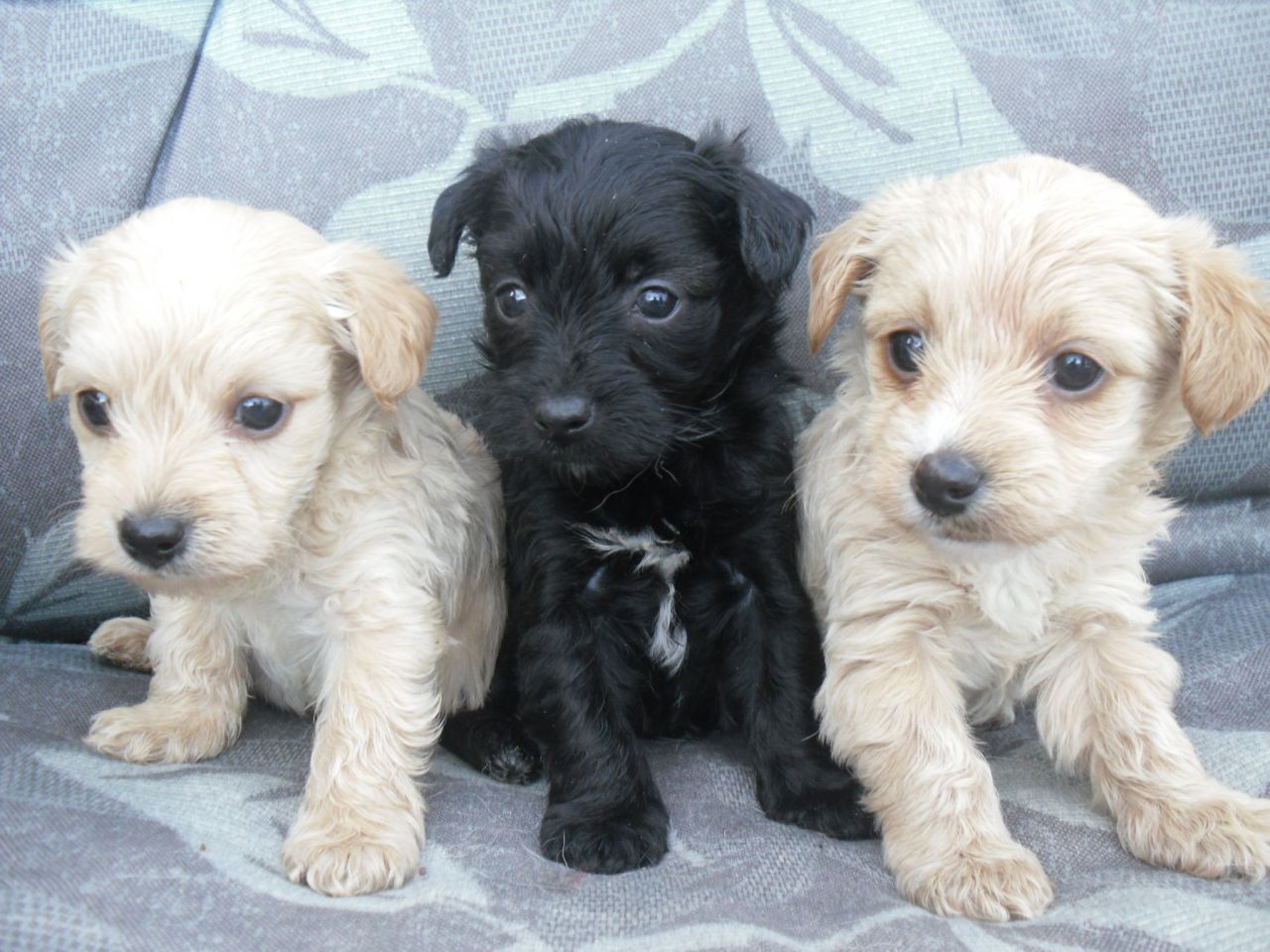 The size of the mature adult ranges from 15 cm to 30 cm, the weight – 1.5-3.5 cm. The coat of such a hybrid dog of yorkshire terrier cross toy poodle is very soft, long and silky, straight as in the yorkshire terrier, and at the same time sometimes it may be curly as in the poodle. Because of their remarkable appearance, they can be met at different international competitions and dog shows. Yorkipoo can be seen in a variety of colors, including silver, brown, grey, white. They can also be two-colored. As a rule, they live approximately 15 years. As well as other hybrid breeds they have less problems with health as compared to purebred animals.
The Yorkipoo does much better at training than a yorkshire terrier. This dog can be characterized as a quick learner, which sometimes can be very stubborn. It runs fast and jumps high. As far as it has a lot of energy, it requires exercising every day. Walking in the park and playing ball will satisfy the purpose and the dog will be healthy and happy. As for the care, it needs bathing and brushing. Its coat sand nails should be trimmed regularly at least 1-2 times a month.